The future of architecture museums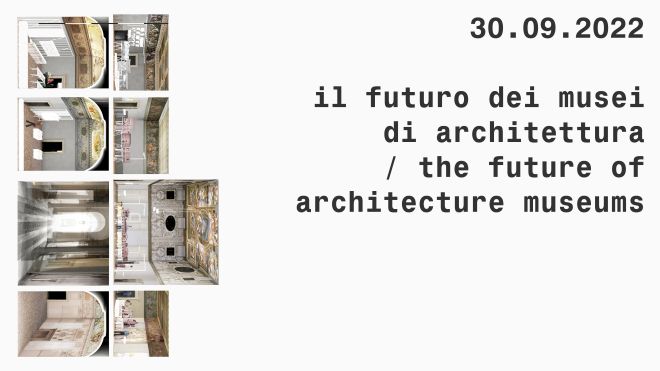 Study day
Vicenza, Palladio Museum, 30 September 2022
Events to mark the tenth anniversary of the Palladio Museum will begin with a study day addressing some crucial issues for today's architecture museums. It will be an opportunity to reflect not only on museums that have grown up around the legacy of a single architect but also on museums dedicated to various countries' respective architectures. The directors of some of the most dynamic architecture museums in Europe will meet in Vicenza to discuss their institution's mission as well as current and possible future problems at a time of profound climatic, social and political changes.
The event will be streamed live on our social media channels. Attendance is free but registration required. Participants will be given an attendance certificate.
The language of the study day is English.

Programme
10:30 am - 12:30 pm | Session 1
Chair, Howard Burns, chairman, CISA Andrea Palladio Scientific Committe

Antoine Picon, president, Fondation Le Corbusier, Paris
Bruce Boucher, director, Sir John Soane's Museum, London
Guido Beltramini, director, CISA Andrea Palladio/Palladio Museum, Vicenza
2:30 pm - 4:30 pm | Session 2
Chair, Mirko Zardini, architect and curator

Kieran Long, director ArkDes – Sveriges nationella centrum för arkitektur och design, Stockholm
Kent Martinussen, director, DAC – Dansk Arkitektur Center, Copenhagen
Triin Ojari, director, Eesti Arhitektuurimuuseum, Tallinn