33rd International Seminar on the History of Architecture

Naples and the Renaissance

Naples, 16-20 May 2022

conducted by Bianca de Divitiis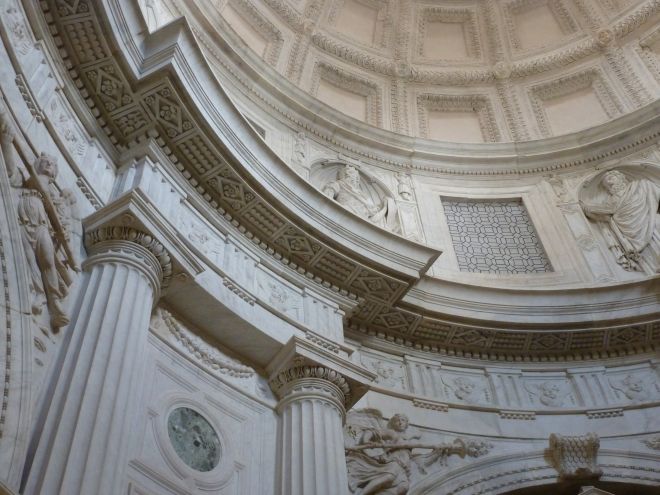 On arriving in Naples, Vincenzo Scamozzi noted how the grandiose scale of the architecture of the city, with the streets "made by a majestic hand" and the huge buildings inhabited by "titled barons", was due to the presence of a powerful monarchy and a large noble elite. At the end of the sixteenth century, Naples was an international metropolis which, thanks to the building campaigns of the Angevin, Aragonese and Spanish rulers, had acquired the modern, monumental face of what was the capital of the only kingdom in the Italian peninsula. The seminar offers the opportunity to explore the main buildings and urban works constructed in Naples and Capua in the fifteenth and sixteenth centuries, the result of an intense dialogue between architects, humanists and patrons. Here the new all'antica architecture was grafted onto a deep-rooted feeling of continuity with a glorious ancient and mediaeval past, as evidenced in several monumental works, such as the Temple of the Dioscuri, the Porta di Federico II and the Angevin tombs.
The seminar will be conducted by Bianca de Divitiis.
Lectures by: Maria Beltramini, Andreas Beyer, Cammy Brothers, Nicolas Bock, Howard Burns, Matteo Ceriana, Joseph Connors, Bianca de Divitiis, Antonella Denteamaro, Leonardo di Mauro, Stefano d'Ovidio, Teresa D'Urso, Francesco Paolo Fiore, Fulvio Lenzo, Fernando Marías, Tanja Michalsky, Antonio Milone, Arnold Nesselrath, Marco Rosario Nobile, Lucio Oriani, Andrea Pane, Carlos Plaza, Marta Ragozzino, Stefania Tuccinardi, Carlo Vecce, Vitale Zanchettin.